Today there are two things I would like to blog about.
1. The Owls!
I recently purchased some rather fabulous little owls from a certain Miss Sammy Brennan who just happens to be a bit awesome at making stuff! And here they are, all settled into their new home. I figured being wise owls, they'd be perfect at guarding my collection of antique books which I keep on my chest of draws in the bedroom. Also, a new addition to the family is a beautiful brown teddy bear which I received as a 21st birthday gift from my uncle and aunt...with a view to becoming a family heirloom. I named him Cuthbert.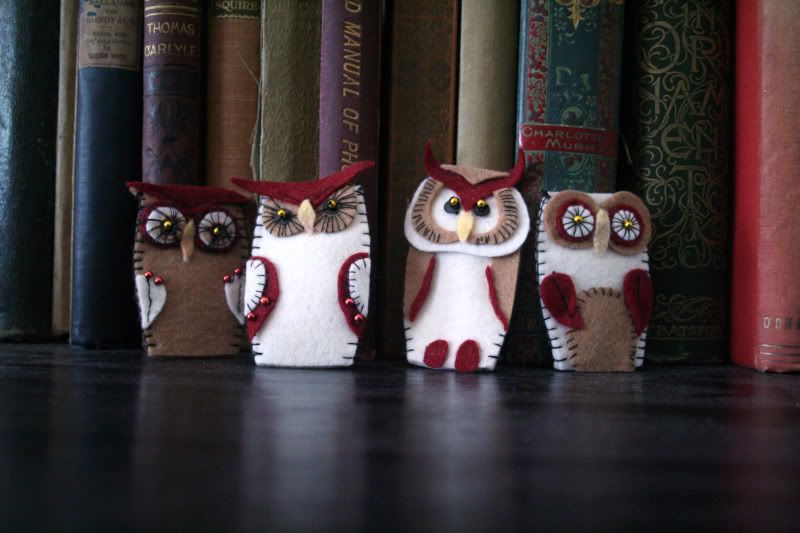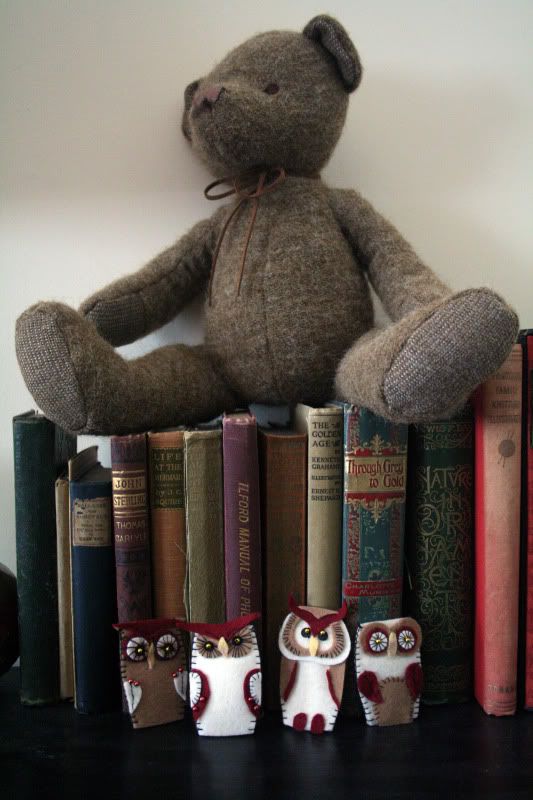 2. The magnificent discovery which Andy and I made yesterday morning, quite out of the blue!
We were busy doing not a lot really, seeing as I don't have an awful lot to do I was having a lazy morning. I'd been lying in bed looking over at the beautiful wood paneling and the mysterious old safe doors. Not sure if I've mentioned this before but Alexandra House was originally a bootlace factory/warehouse back in 1887 when it was first built. And as luck has it, our master bedroom (out of alll the other rooms in the building) was the money room and still to this day has the old safe doors fitted into the wall. However they are pretty much welded shut or something, the estate agent said that no one has ever managed to get into them (which is a shame coz they'd make great storage space).
Ofcourse even though this was the case, it was a great selling point for the flat as Andy and I wanted something comfy and modern but also quirky and unique.
Anyways.... so i was busy thinking how great it would be to be able to open the safes, and said this to Andy. We were just standing there looking at them thinking how it's a shame that we would never be able to open them, when andy started tugging on one of the smaller safe doors. As he tugged we stood there in awe as the door slowly came open. As you can imagine we were pretty stunned that this amazing thing had just happened at 11am on a wednesday morning.
Unfortunately there were no wads of money inside...or anything at all for that matter...bar a 2p coin dated 1980....and even then theres no telling whether that has actually been in there since 1980 or whether it got put in there since. But still it was pretty awesome.
We've been trying to think what to do with it and have come to the conclusion that it would make a fabulous place for all my boxes of Irregular Choice shoes. A vault full of shoes!!!