Ok, long time no blog!
This is just a little one as I am sat in the old flat at Regents Court using the only available internet i have right now. Obviously the main update is that Andy and I have now officially moved into our new apartment in Alexandra House.
We moved last weekend 13th&14th, with the help of my family.
We have now lived there for a grand total of 4 days and are totally blown away by its awesomeness. It's a real breath of fresh air having our own space, having a bath, more space and not to mention the DISHWASHER....which is ofcourse my new best friend.
Tidyness and hygine standards have been kept to the highest of levels therefore resulting in a much happier, more relaxed lifestyle. We really feel like we are on some sort of holiday and keep expecting the dream to end...but it's reality!!! Actual reality!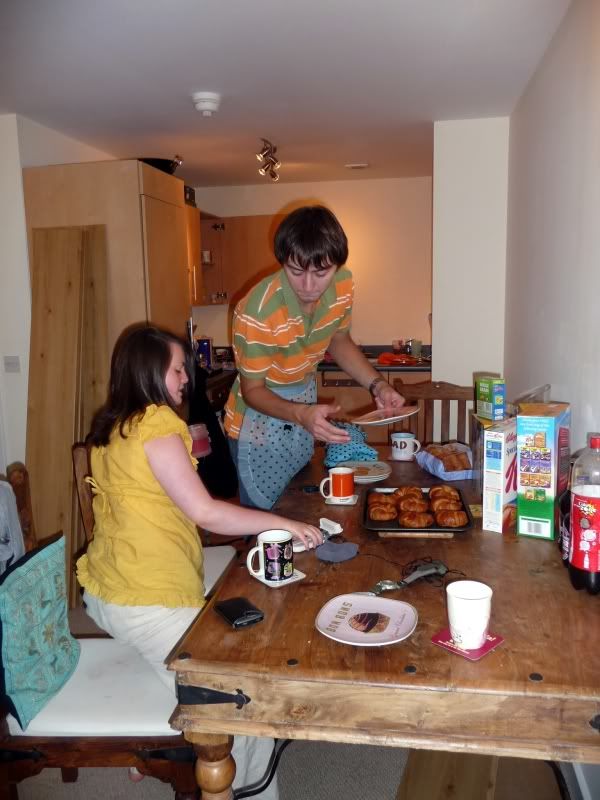 It also rocks that we now live in the ever developing Cultural Quarter and I have made it a number one priority that I must take advantage of living right next to the Curve theare and go to see shows as often as I can.
Right, I must blogg off, so for now I shall leave you with a few photos I took over the weekend. These were taking during the move so forgive the lack of organisation and mid unpacking shots.
I shall go and take more photos of the flat now that we've managed to sort it out a bit more.
Ciao!